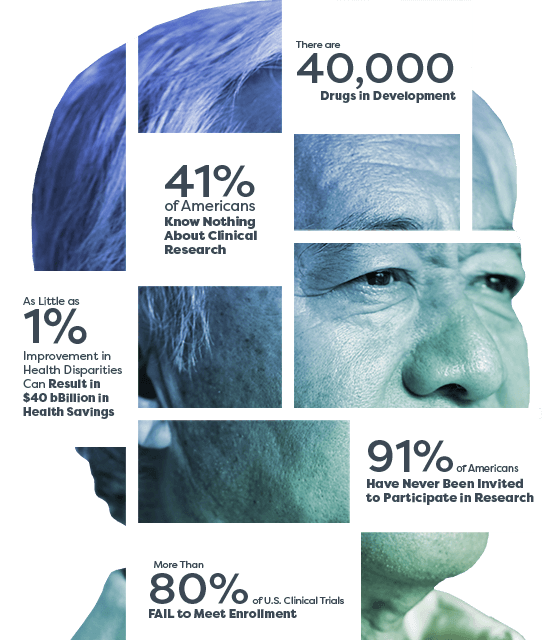 Without
Patients,
Clinical
Research
IS
Calling all individuals and organizations in health sciences and patient advocacy
You have the responsibility to share and create awareness to advance the development of new medicines and therapies. Save lives. Make the world a happier, healthier place. But, statistically speaking, new products are likely to fail in clinical trials due to low patient enrollment.
Because 41% of American adults don't know anything about clinical trials. 91% have never been invited to take part, and even more have never participated.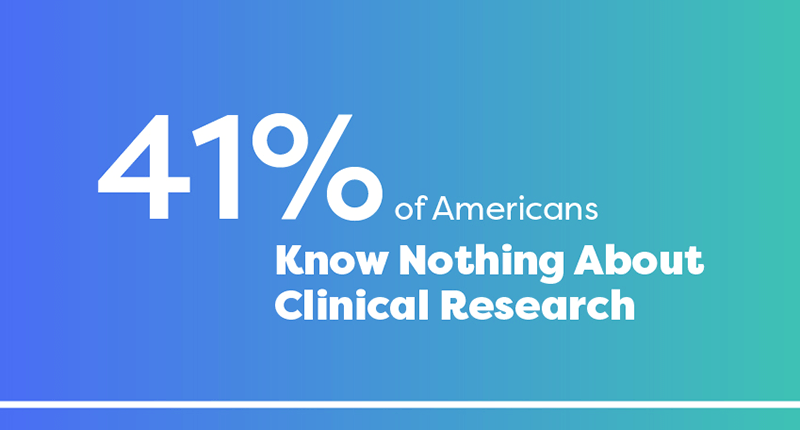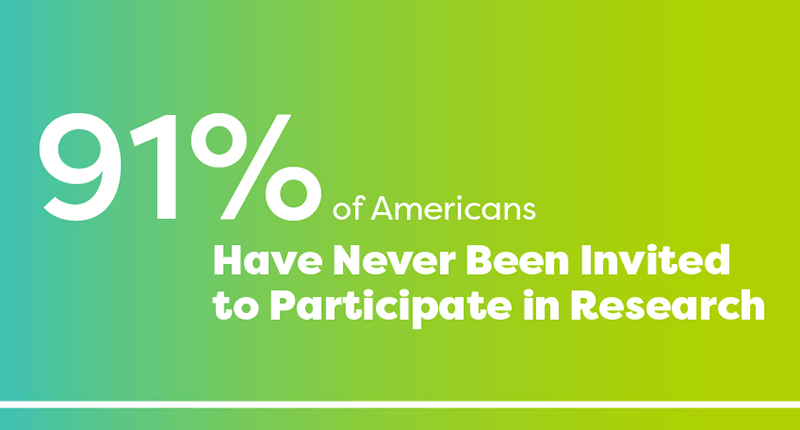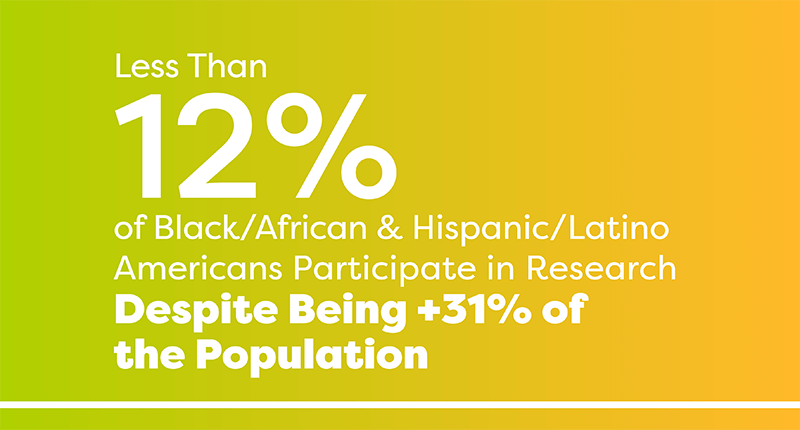 Help us amplify our message and go viral
Educate, empower, and engage patients and caregivers using downloadable graphics on all social outlets!
Follow us on LinkedIn and share Clinical Trials For All posts with your connections to encourage them to participate.
Clinical Trials For All is a nonprofit collective of health science companies and patient advocates working together to promote clinical trial awareness and education.
Together, we can improve study enrollment while increasing access to research as a care option for patients all over the world. Becoming a partner is simple.
Clinical Trials For All is uniting groups across the health sciences spectrum. Our partners include industry companies, patient advocates, life/health science trade shows, and media partners.
By partnering with Clinical Trials For All, you'll help shine a light on a major health care challenge, further establish yourself as a thought leader, and increase your visibility.
Being a partner is easy… and free!
All you have to do is:
Allow us to list you as a partner on the Clinical Trials For All website 
Post a partner badge on your website that links to the Clinical Trials For All website
Share social posts from Clinical Trials For All and contribute patient resources and stories
Every partner who joins the cause and every share they post will take us one step closer to that happier, healthier world. Let's educate them!
I want to promote awareness and participation in clinical research.